China Bird Report
China Bird Report is an annual report published by the China Ornithological Society which complied and vetted bird records, based on bird watchers' observations.
To obtain a copy of China Bird Report, please contact chinesewildbird@hotmail.com for information. Bird watchers outside China mainland who wish to buy a copy could contact the Hong Kong Bird Watching Society (hkbws@hkbws.org.hk) for arrangement. The price is HK$100 (not including handling fee and postal fee) and the money will be treated as donation to the China Ornithological Society for producing the next China Bird Report.
For details of record submission, please CLICK HERE.
For the Checklist of Birds of China v3.0 (2013), please CLICK HERE.
2003

2004
2005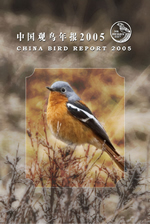 2006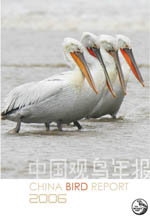 2007